Kimbra and gotye relationship test
Somebody That I Used to Know - Wikipedia
What I know about men: Singer Kimbra, 27, in a relationship. I met Prince at the Grammy Awards when Gotye and I won Record of the. "Somebody That I Used to Know" is a song written by Belgian-Australian singer- songwriter It shows Gotye and Kimbra naked against a white backdrop. He tested his girlfriend, Tash Parker, but "somehow their happiness meant that it didn't he described the song as "a curated reflection of multiple past relationships". Gotye sings about how he had mixed feelings about their relationship, but was sad that she cut him off after it ended. Kimbra sings about how.
When Radiohead go quiet for a few years nobody thinks they have disappeared. Walking into cafes or restaurants someone would say something really nice and want a chat. I feel a lot more anonymous here in New York which is nice.
Gotye turned down $10 million from YouTube royalties
It brings a lot of people to us. The Gotye stuff is a different side of him. He is a perfectionist, he is for all intents and purposes a genius, he wants it to be the best. There is a side of him, when you get him behind drums and a microphone, where that raw talent comes out. In he took a creative detour to North East Arnhem Land, where he met with Djalu Gurruwiwi, a Yolngu elder and didgeridoo player, custodian and craftsman.
Gotye tests his didgeridoo skills with Arnhem Land musicians in Westwind: Supplied Djalu wants his music to carry on and reach new and wider audiences, filmmaker Ben Strunin captured de Backer meeting and performing with Djalu and his son Larry in the documentary Westwind: As he has done in the past, de Backer recorded sounds on the trip. Gotye commented that he wrote the song "in quite a linear way", explaining that "I wrote the first verse, the second verse, and I'd got to the end of the first chorus and for the first time ever I thought, 'There's no interesting way to add to this guy's story'.
Yeah, so it's an amalgam of different feelings but not completely made up as such". Take 40 Australia elaborated on the audience's reception at the July Splendour in the Grass festival, "Gotye's latest song featuring Kimbra 'Somebody That I Used To Know' had become somewhat of an unofficial anthem for the festival Fortunately, dreams came true It's a really special recording and video".
My inbox, on any given day, has at least five covers or parodies or remixes of it and there's only so many times you can listen to the one song. By 22 Februarythe song became the tenth longest-charting song in the history of the Billboard Hotat 59 weeks on the chart. As of Aprilit is the most downloaded song ever in Belgium, [46] as well as being the third best-selling digital single in Germany with sales betweenandcopies, [47] [48] and the most successful song in the history of the Dutch charts.
The song was the best-selling single of in the UK with 1, copies sold. Music video[ edit ] Gotye and Kimbra sing while painted to blend with the background.
He spent a lot of time in there. He would let me dip the paper in the chemicals and watch the photographs develop. I was his little helper and I was always in awe of what he would do next with the camera. New Zealand singer Kimbra.
James Brickwood I love Dad's relaxed energy. He works as a doctor and is an adventurer and dreamer. He met my mum, Chris, when they both worked in a hospital.
Kimbra: Why I'm glad I've been single most of my career
Dad was big on discipline when I was growing up, but I was raised with strong values and taught how to navigate problems in a very calm and balanced way. There is a nice sense of trust in our family and it stems from the way my parents raised me and my brother, Matt.
I am grateful for that. Advertisement Dad bought me my first guitar at Every day after school I would make him listen to a new chord I learnt — my music room was in the garage alongside his darkroom. My brother played keyboards. He is 14 months younger than me and lives in Melbourne now. As kids, Matt and I used to invent imaginary worlds.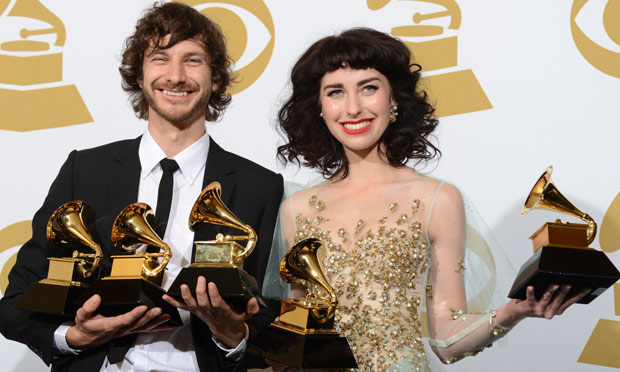 At the back of our house was a big forest and we would play there and dream up good and evil characters and invent these Narnia-esque worlds. We were very playful as children and we kept that right through to our teenage years. We are still very close and share a deep love of music.